Week 1 of Project Simplify is Complete!!!
Now for the scary... My closet Before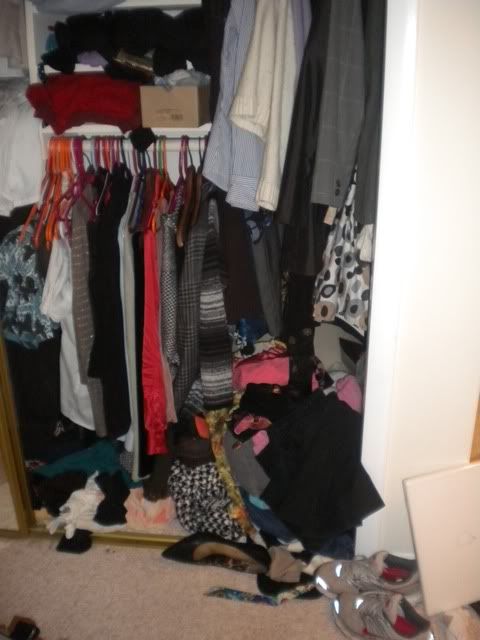 Zoom in on the bottom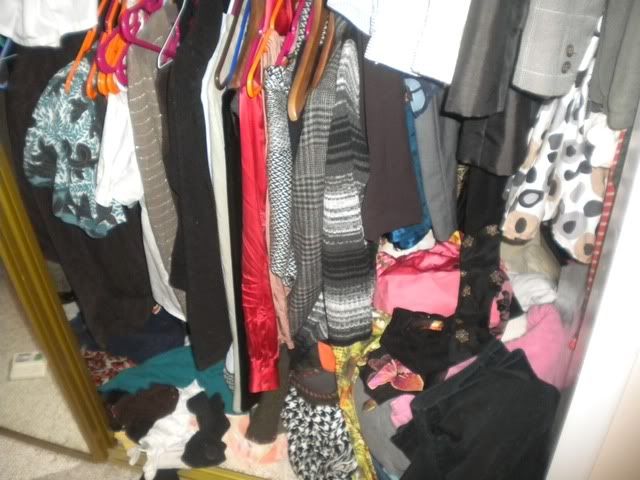 Zoom in on the middle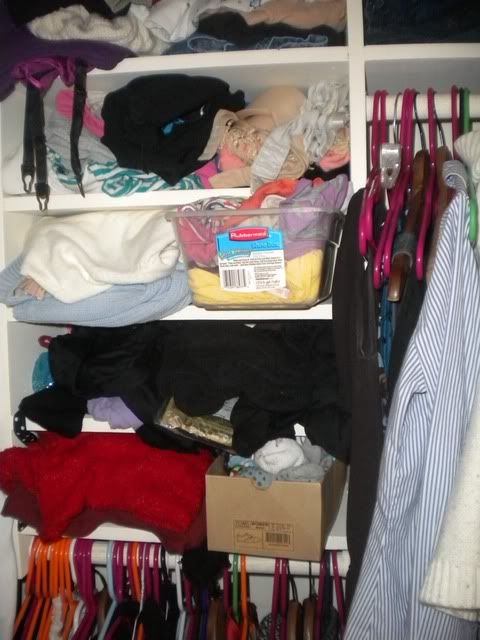 Zoom in at the top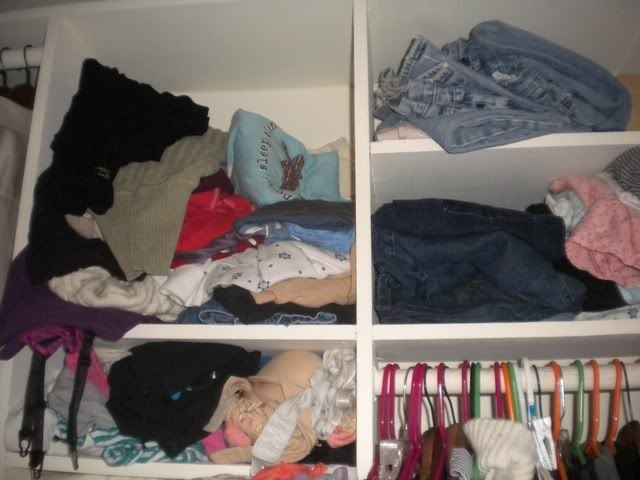 In progress... My 21 month old helper
And AFTER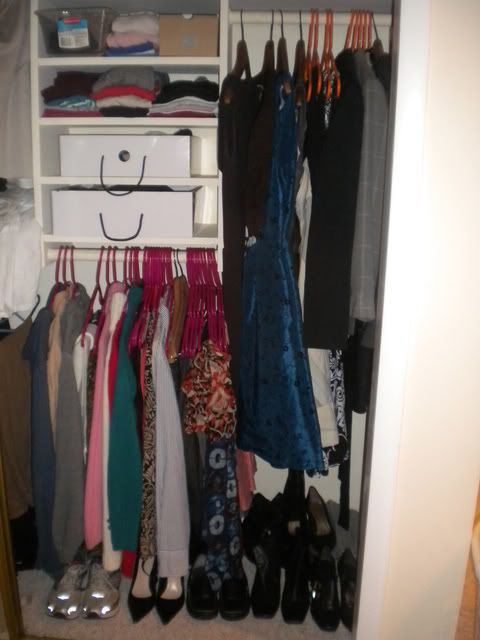 Shoes all lined up at the bottom. Work clothes hung on pink hangers on the lowest rack. Dresses and suit jackets hung on orange jackets on the higher rack. Turned 2 old boot shoes boxes into 4 drawers. The one at the bottom has underware and the one above comfy socks. The clear box has tights and the toms box has work socks. T-shirts and gym clothes folded on the shelves.
Above the hangers are jeans and jammies and the top two 'drawers' are bathing suits and lingerie.